As the health and wellness industry continues to grow, so do the amount of buzzy wellness words thrown our way. Deciphering all of these terms can be a bit overwhelming!
This is especially true when you're trying to find the best foods for your body and lifestyle. Each of us is an individual and nutrition certainly isn't "one size fits all". However, one thing that is true for all of us is that we need vital nutrition to thrive.
Vital nutrition describes the foods that are provided by nature and help fuel our bodies by delivering key nutrients that our bodies crave. At Lark Ellen Farm, we take extra steps to ensure you are getting all the nutrients that nature intended. One of the extra steps we take is a process called "sprouting".
Grains, nuts, seeds, and legumes can all benefit from sprouting, which is a process that has been used for many years and in many different cultures. Recently, with the surge in education on nutrition, sprouting is gaining awareness as respected nutritionists and advisors such as Dr. Axe, Mark Sisson of Primal Kitchen and Mark's Daily Apple, and Dr. Gundry tout the benefits.
Nuts, seeds, and even whole grains, have a coating called Phytic Acid which protects them in nature until they germinate. With our modern harvesting capabilities, we harvest and shell these products before they actually finish their germination process.
Sprouting finishes what nature intended by breaking down the phytic acid and making the amazing nutrients available to our bodies.
Once the nutrients are made available in these ingredients, we gently dry them with warm air to maintain their vitality. Sprouting and air-drying ingredients like nuts and seeds allow the nuts and seeds to retain their nutritional value, and it can make them easier on the digestive system.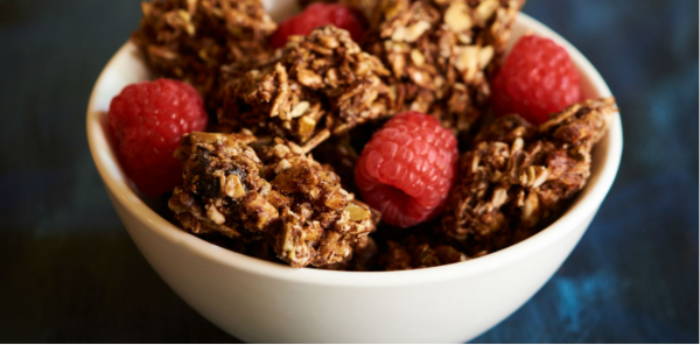 These two benefits alone make sprouting and air-drying essential practices in in creating nutritious foods. Unlike other massed-produced cereals, snacks, and granolas, we do not bake our grain-free bites at high temperatures. High temperatures can result in some of the nutritional value being lost.
Sprouted nuts, seeds, and grains are gaining popularity as consumers are interested in getting back to less-processed, real food. There is a food revolution underway as the internet provides accessible knowledge and education into what is best for our bodies.  
Health professionals and educated consumers are driving the new trends towards healthier eating. Gone is the outdated thinking that demonized healthy fat like avocados and favored more highly processed ingredients.
Now, we are seeing a surge in companies and products putting the health back in 'healthy' and creating sprouted goods that heal our bodies, as opposed to harming them.
We want everyone to feel empowered to make the right choices for their individual health.
We took our love for good food (REAL food), the earth, and each other, and manifested that love into sprouted nuts and seeds to create a product that tastes good and is good for your body.
Sprouted ingredients matter, and so do you and your health.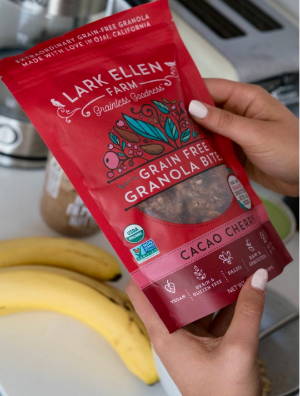 ---