Fall is officially here, and so are all of the Fall foods and flavors. A Fall favorite that's now in season deserves special praise for all of its powerhouse qualities. The decadent and versatile taste of pumpkin is adored by many, but something even more important than its flavor is the incredible health benefits that you can get from it. With a wide range of benefits that include improving eyesight, sustaining a healthy weight, and potentially aiding in reducing one's risk of cancer, pumpkins sure pack a healthy punch.
This Fall-favorite is loaded with a long list of vitamins, minerals, and nutrients which makes it a standout star in any recipe.To start, the bright orange hue which pumpkin is known for denotes important benefits, much like other veggies that share its bright color like carrots and sweet potatoes.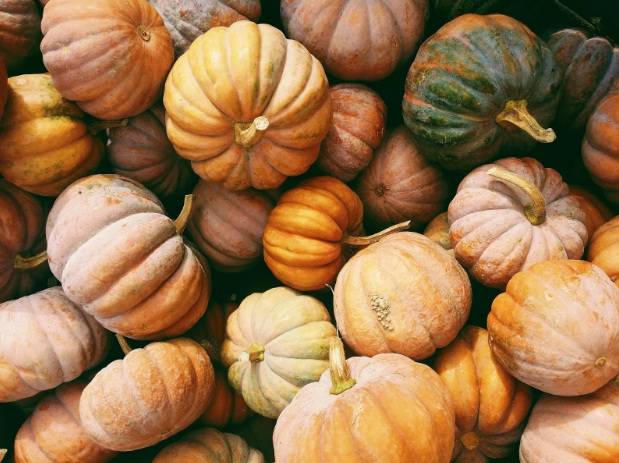 The orange color of pumpkins is due to the large amount of Vitamin A and carotenoids, including beta-carotene. These nutrients aid in the keeping your eyesight healthy and they are also said to aid in the prevention of cancer. The carotenoids in pumpkin also are said to help improve skin firmness and reduce the appearance of wrinkles. In addition to the benefits of Vitamin A, carotenoids, and beta-carotene, pumpkins are also a good source of Vitamin C, potassium, fiber, and antioxidants. No wonder they're such a crowd pleaser!
It's said that having a fiber-rich diet can aid in maintaining a healthy weight, as it keeps you full and nourished longer than foods without as much nutritional value. High fiber content, when coupled with the high content of potassium that pumpkins offer, can also be an excellent way to fuel your active lifestyle and workouts as they can aid in recovery and sustainability.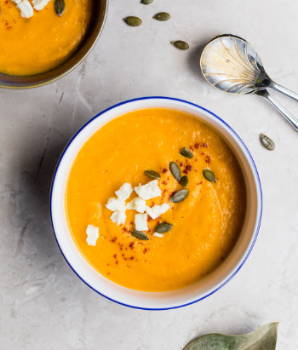 A delicious bowl of pumpkin soup
The antioxidants, Vitamin C, and even the Vitamin A that are found in pumpkins are helpful in boosting your immune system and fighting off potential infections and illness in the body. As the seasons change, adding pumpkin into your diet is very beneficial. Increasing the body's chances of fighting off the common cold and allergies through a natural - and not to mention delicious - way is something we can all embrace.
All of these benefits aid in a balanced, healthy lifestyle. Incorporating pumpkin into your diet, especially now that they're in season, means adding in a multitude of nutrients that aren't nearly as accessible when consumed in a supplement. Whenever we can, we should be looking to real, wholesome foods for the nutrients and benefits we desire. Pumpkins possess many essential nutrients our bodies crave. Because of its incredibly versatile flavor and texture, it is quite easy to incorporate them in a variety of dishes which means all of the nutritional goodness found in pumpkins will be more readily available and accessible.
Pumpkins lend themselves well to soups, salads, smoothies, cookies, breads, muffins, granola, bars, and cakes; all of which can be made paleo, gluten-free, and vegan! As health and wellness continues to evolve, more recipes are becoming available that show us how to incorporate these nutritious whole foods into creative recipes.
Finding healthy ways to use whole foods with extensive benefits, just like pumpkin, means making them both beneficial and enjoyable. We're able to make the appropriate swaps and substitutions to make healthier versions of our favorite pumpkin treats: pumpkin soup, pumpkin pie, pumpkin muffins… the list is a long one, and a delicious one! Check out our recipe for vegan pumpkin cheesecake bites which is going to be a sure hit amongst your family and friends.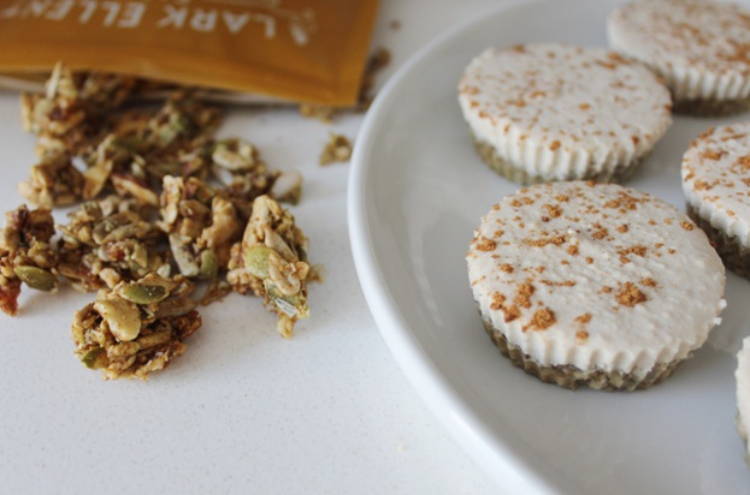 Vegan Pumpkin Cheesecake Bites by Lark Ellen Farm
Fall is filled with many delicious foods, but pumpkin stands out as a hero among the fruits and vegetables now in-season for all the right reasons. The amazing nutritional benefits and flavor of pumpkin is definitely one for the books.