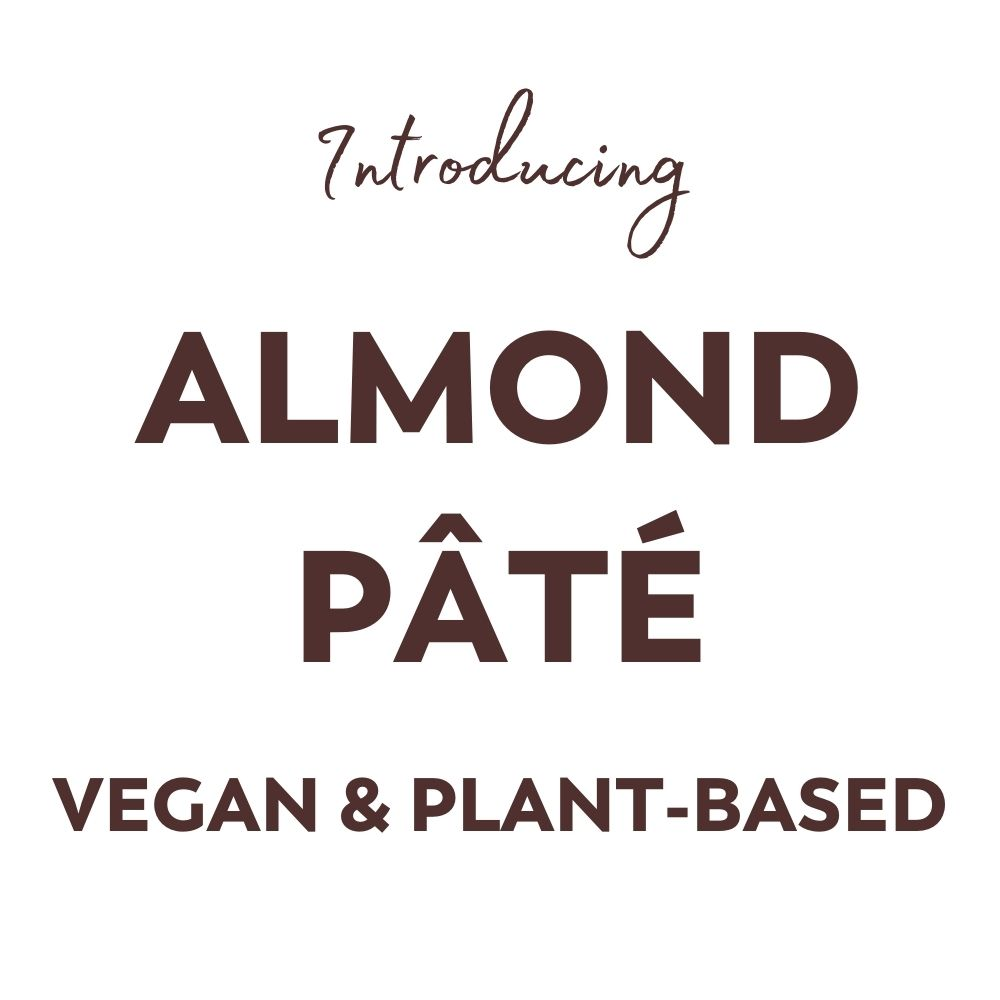 New! plant-based almond Pâté
These unique and versatile plant-based pâtés will be the hit of your next meal. Tangy and savory these pâtés are seasoned with Mediterranean flavors like oregano, lemon and olives. Perfect as a
dip, condiment or part of your next charcuterie.
Enoy it on a wrap, mixed with pasta and on your favorite cracker!
"OMG they are amazing! My mom and I are obsessed with them. "

"This pate is rich with flavor with the most decadent texture."
M. Gerrard
@thevibrantkitchen
Ummm, I ate the whole jar! Delicious on everything!