Elevate your well-being
Our artisanal products are crafted with passion and a commitment to nourishing your body with the finest, nutrient-rich ingredients. From our delectable granolas bursting with organic nuts and seeds to our irresistible grain-free and gluten-free snack bites, each creation is a celebration of health and flavor.
Our magical sprouting process turns nuts & seeds into super foods
Nutrient Packed, Irresistibly Crunchy, and Tummy Friendly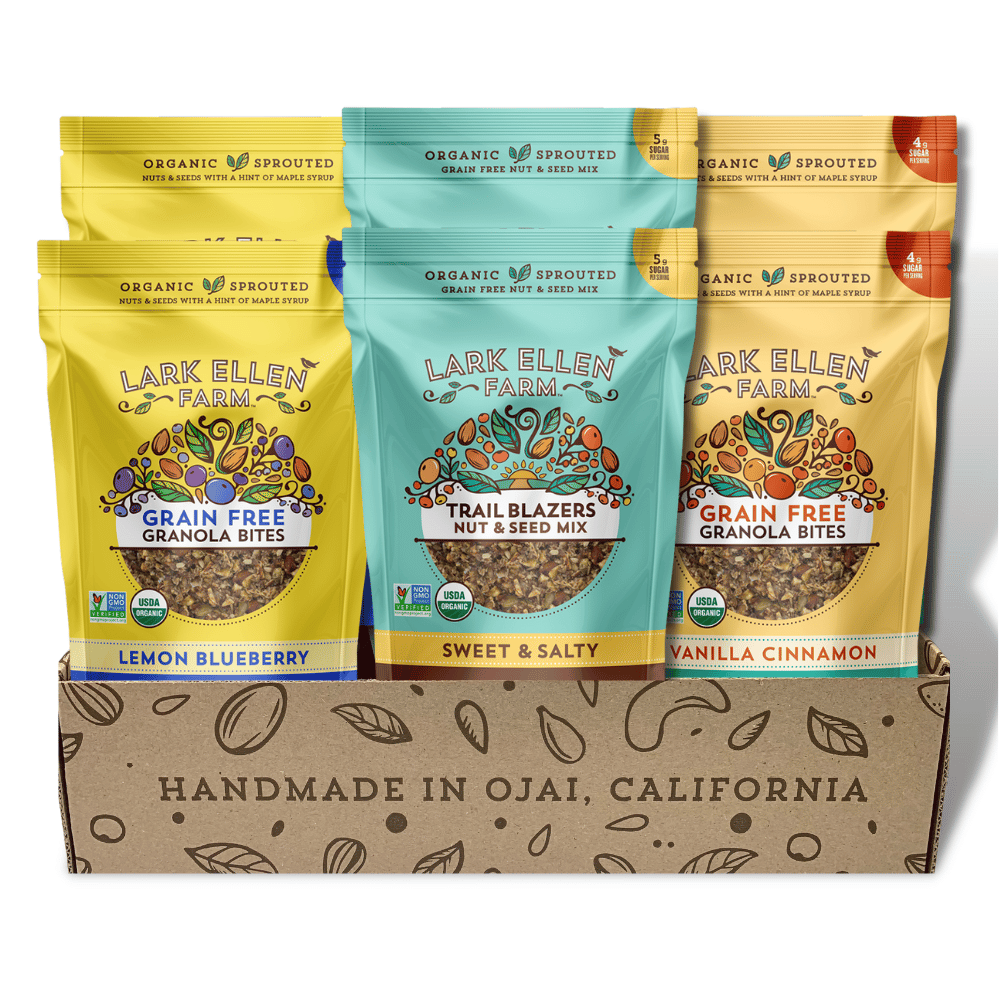 Discover joy in every package! Elevate your gift-giving with our thoughtfully curated bundles—perfectly crafted for memorable moments and cherished connections.
Shop