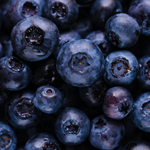 Lemon blueberry baked oat cake
Finding new ways to enjoy our favorite foods is something we love exploring at Lark Ellen Farms. Take a classic bowl of oatmeal, change up the process, and you have an oat cake. Oat cakes are a perfect way to start the day. This is a recipe you won't want to miss. 
Ingredients
Batter:
1 3/4 cup oat flour (certified gluten-free)

1 tsp baking soda

1/2 tsp salt

1/4 cup butter of choice or coconut oil

2 tbsp maple syrup

1/4 cup applesauce

1 bag Lark Ellen Farms Lemon Blueberry Granola (blended into nut butter with a food processor). 2 tbsp for batter. Save extra for lemon granola butter drizzle.

1/2 cup almond milk (or milk of choice)

1/4 cup lemon juice

Zest of 2 lemons

1/2 tsp vanilla

2 eggs or Flax Eggs 

1 1/2 cups fresh blueberries
Lemon granola butter drizzle
1-2 tbsp almond milk (or milk of choice)

3 tbsp granola butter, saved from previous steps

1 tbsp maple syrup 

1 tbsp lemon juice
Whisk to combine
Instructions
Preheat oven to 350 and line a 9×9 pan with parchment paper, 

In a small bowl, add your dry ingredients and stir them together 

In a large mixing bowl, add your butter or oil, maple syrup, granola butter, and applesauce. Add in your milk, lemon juice, lemon zest, vanilla, and eggs. Stir to combine 

Pour your dry ingredients into your wet ingredients and mix them till everything is well combined. 

Pour your blueberries into the cake batter and gently fold them in. Pour your batter into the pan and bake for 35-40 minutes.

Let your cake cool, then remove from the pan.

Drizzle Lemon granola butter onto cooled cake and top with Lark Ellen Lemon Blueberry Granola pieces and lemon zest 

Serve and delight in the flavors and textures of this delicious breakfast/dessert option! 
Snack Break 
Lark Ellen Farm Trail Blazers snack bags are the perfect delicious and nutrient-packed quick bite for when you're on the go. They provide a convenient and satiating snack for any place you may be adventuring to. Even if that adventure is just taking you from your bed to the living room couch.